01 Jan

Interview Grégoire

Having previous experience of three years in a large group, I wanted to evolve in a human-sized structure; in order to be able to work on a variety of projects, with many different customers, with varied problems. The advantage is to be able to quickly acquire skills because it is a very promising sector in this field.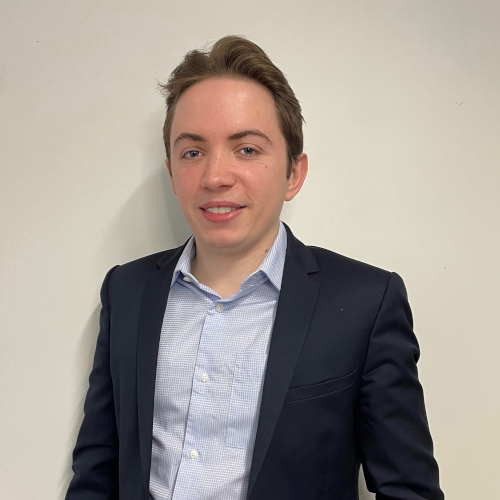 What is your role at JICAP?
My role is to help clients improve their performance. I work on a range of missions that vary according to the different projects, from digital transformation, to risk management, including sales and supply chain.
Can you talk about your missions and the context in which you work at JICAP?
The missions are very varied. They can concern a diagnosis of purchasing expenses, as well as a grouping of schools in the luxury sector. For example, I had the opportunity to write a white paper and give a presentation at a cocktail party, for the purchasing directors. It was a new and interesting experience that allowed me to open up to the events sector. I also worked on the commercial proposal for risk management for a central purchasing office in the hospital sector. I was then able to discover the challenges of the public market by working with a town hall. We accompanied a call for tenders for the management of the cleaning of the town hall's premises. We consolidated all the surfaces of the town hall in order to propose to the customers, a service on each of the surfaces.
Currently, I oversee the implementation of a supplier risk assessment management information system, for an international French group. I particularly like this mission because I discovered the governance that can be had on a project, the arbitration bodies, how decisions are made and how the actions in progress are managed.
I was lucky enough to be very well supervised at JICAP, which allowed me to gain in maturity. Working on smaller missions allowed me to acquire new skills such as functional testing of certain digital tools, which is very important at JICAP, or benchmarking tools to offer the best solutions to our customers.
Finally, it is this wide and varied range of missions that made the richness of this year of alternation.
What were your resources?
I would say above all, the supervision of the projects. The project leader is often a director or a manager/senior manager, who are there to make the link between the director and the consultants. This allows for a better understanding of the projects. There are also senior consultants who support us, which really helped me to be efficient and to gain speed, especially on my last project.
What do you think of life/atmosphere at JICAP?
What I like about JICAP is above all, the sharing of skills and know-how between consultants, managers and directors. The atmosphere is very good, especially due to the size of the firm. Extra professional events such as JICAP days, allow us to reinforce our cohesion but also to develop personally and meet new people.
What characteristics do you think are necessary to join JICAP?
The qualities that seem essential to me to evolve within the firm are above all, active listening and curiosity. This has allowed me to quickly get involved in projects, without necessarily knowing the initial context. Another essential quality is team spirit. This year, I realized how important team spirit was, even more so in times of deadlines. We really need to be together on the project and help each other.
What are your next challenges?
My next challenge is to take part in the firm's sponsorship project: we offer associations the opportunity to intervene, free of charge, to solve internal problems. The advantage for us consultants is to continue to develop our skills, even between two missions, but also to give even more meaning to our role.
If I had to say something to a student who would like to join the JICAP consulting firm, it is that if you want to learn a lot, meet and work with people with different profiles, you should come to JICAP; which will help you to not only develop professionally but also personally!
If, like Grégoire, you want to join the JICAP adventure, apply now in just a few clicks!